We Lift You On High Lyrics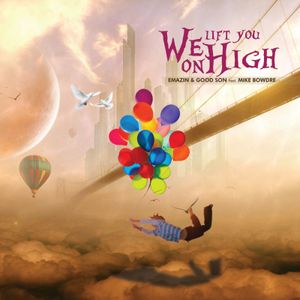 "We lift you on high"
This is the day that the Lord has made!
We came to celebrate, we came to give you praise!
We magnify your name, because it's you who reign,
We bow before your throne it's you and you alone.
That's worthy of the honor, worthy of the glory,
worthy of the blessings, worthy of confessing.
We love you more, more than we love ourselves,
You loved us with your life and saved us by your death.
King of kings, lord of lords, Shout your name on one accord!
Raise our hand to the sky Lord We!
(Chorus)
Lift you on high! 4 Xs 
V2
I'm not just high I'm gone off faith and love alone.
I'm done your boy is sprung they ask what kinda stuff you on?
I'm on that peace that joy, that stuff you cannot buy.
You cannot pay for man I should be dead but I'm ALIVE!
It's not that I'm so kind, it's not that I'm so fine.
It's simply by the grace of God, and that just blows my mind.
It lifts me love's divine, such a gift is love sublime.
Greater love you'll never find Healthy whole, Deaf or blind.
Here we go, Praise his name Father God, Ancient of days.
Raise your hands to the sky, Lord we!
 
(Chorus)
Lift you on high! 4 Xs 
(Vamp)
WE lift your name on high (AYE!) your love we can't deny.
Lord we lift you, lord we lift you up! 3Xs
From the rising of the sun, to the going down of the same!
The name of the Lord is worthy to be praised. 
(Chorus)
We lift you on high! 4 Xs  
Holy Lyrics
Holy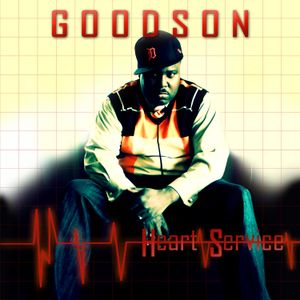 (Chorus)
You are worthy of the glory and honor
Cause your holy
Our redeemer and provider Lord we love you cause you are our God
V1
Aint nothin like waking up sunkissed!
Sun drenched
Peel of protection like a sunkiss!
Lord I feel your affection like a warm kiss
Rain drops reveal your perfection like a warm mist
And no body in the world has ever done this
You reversed the perverse with a son switch
You provide for the church through your son with.
Grace a mercy when the world hurt me.
So I am indebted the joy is embedded my souls over flowed from the seeds that were sown.
Your health to my bones my wealth is your throne.
Through love I have grown I cry out for the stones.
Unlike them I have purpose you made me on purpose.
That purpose is worship.
Live transparent to those that are hurting.
And serve you from more that's on top of the surface. 
(Chorus)
You are worthy of the glory and honor
Cause your holy
Our redeemer and provider lord we love you cause you are our god
V2
So big but yet so minuscule, mind blown to think that mankind would ridicule.
Your existence which holy is contingent upon their existence, Wonder how it is some miss it!
The all-sufficient all knowing magnificent, Wonder of the world whose beauty and raw innocence.
Was given in exchange, exchange to make the difference for our death as citizens so we could be citizens.
In your great kingdom of heaven it's a privilege, to serve you with the days of my life.
Even if that means applying a surgical knife, to my ankles or my wrist or gouging out my site.
Want to do what ever is necessary to reflect your light, Cause your set apart and perfect, Flawless and true.
Intricate like a maze, want to get lost in you, forever it's your presence that I'll chase and pursue.
(Chorus)
You are worthy of the glory and honor
Cause your holy.
Our redeemer and provider lord we love you cause you are our God
(Repeat)